Streaming - back on Twitch
After there are still technical problems on my normal streaming platform I am now on Twitch...
No live streaming at the moment, technology has rebelled against us
I always send my live streams via the open source platform Peertube. I enjoy the independence from big...
New logo and facelift for the site
After a lot of effort, trial and error and optimization Sommerlich.art now has a fresh new logo...
Inktober 2022
Like every year I take part in the Inktober Challenge. More info about the challenge can be found...
New page URL and now bilingual
New address My website has now moved to "sommerlich.art". After long considerations and a difficult decision making phase...
Book Cover Rendering Files for Blender and Krita
Are you an artists and you want to present your illustrations in a realistic way, how…
Painting Rendering Cheatsheet for artists
Do you want to improve on drawing and painting realistic objects, light effects and stunning scenes?…
Reflections cheat-sheet for ARTists: Torus (Donut)
Drawing and painting reflections on complex bodies is always hard. Not only the body and its…
Reflections cheat-sheet for ARTists: Sphere and Disc
Drawing and painting reflections on complex bodies is always hard. Not only the body and its…
Reflections cheat-sheet for ARTists: Cylinder
Drawing and painting reflections on complex bodies is always hard. Not only the body and its…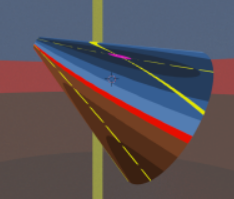 Reflections cheat-sheet for ARTists: Cone
Drawing and painting reflections on complex bodies is always hard. Not only the body and its…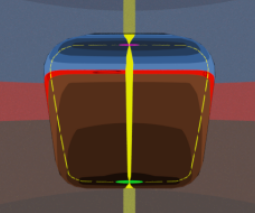 Reflections cheat-sheet for ARTists: Rounded Box
Drawing and painting reflections on complex bodies is always hard. Not only the body and its…
Slimming for the page
After some days of work the webpage is now slimmer than ever. I hope you like…